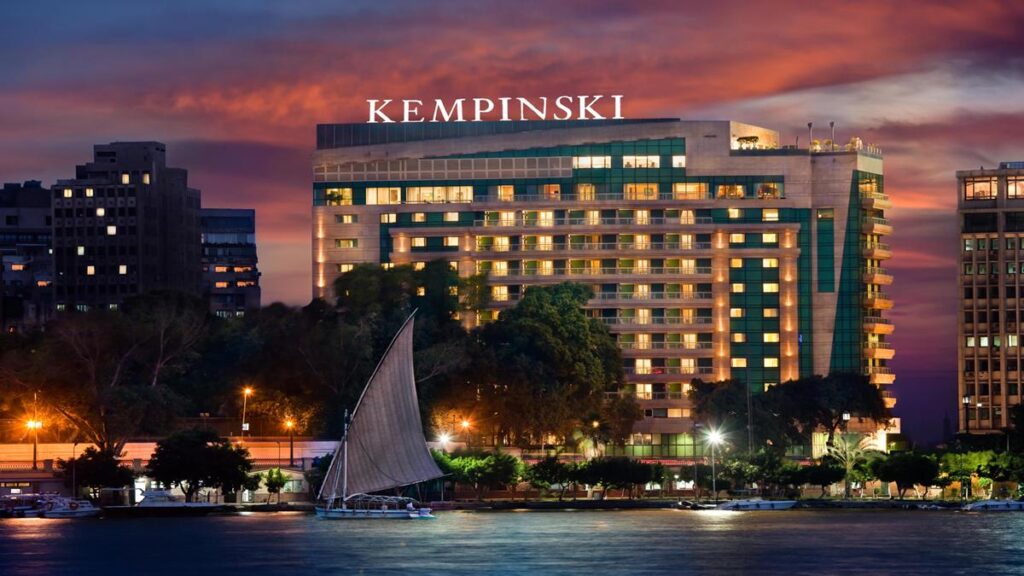 Details
THE LUXURIOUS HEART OF CAIRO
Located in the heart of Cairo, five-star Kempinski Nile Hotel offers guests an outstanding boutique experience on the banks of the Nile River.
Due to Kempinski Nile Hotel's exceptional location in downtown, patrons are only miles away from Cairo's attractions, such as the Pyramids of Giza.
Kempinski Nile Hotel provides a diversity of 137 rooms and 54 exclusive suites in a remarkable location. All the suites have their own private balcony for all types of guests – large groups, couples or solo travellers – to revel in the view of the Nile River while relaxing.
With Kempinski's accompanying benefits, such as culinary experiences at four restaurants and lounges, a leisure spa, a pool on top of the hotel with views of Cairo at the RoofTop, and a stylish fitness centre, all Kempinski Nile Hotel guests will encounter everything they could ever desire.
Kempinski White Glove Services has been implemented to ensure a healthy and safe environment for all our guests and employees worldwide.
Location
Address:
12 Ahmed Ragheb
, Qasr El Nil,
Cairo Governorate
,
Egypt