Welcome to your Trade Accelerator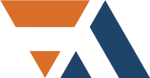 Your hub for business growth
Our unique online B2B platform brings your professional community together; making it easier for you to access information and find trustworthy partners.

MAKE CONNECTIONS

Our powerful Member Search gives you access to a large network of potential partners & customers.

EXPLORE OPPORTUNITIES

Our platform provides access to a wide range of market Opportunities posted in collaboration with our partners. Your membership also allows you to post your own opportunity; whether you wish to buy, sell or invest.

SECTOR DISCUSSIONS

Our Sector Discussions enable you to start sector-specific conversations and share relevant publications.
All of these features are hosted on a professional platform where you can create your unique profile and post updates on your wall – from links to videos and tweets – and share these on all major social media platforms. Sign up and start growing your network today!